If you are one of those that want a classic look for your site. This is the theme for you. It can used to create business and blogging sites. 
Empowering 8,000+ sites & counting..
Performance is the number 1 priority while we bake themes at ThemeGrill. Well performing site has numerous benefits for your site and in turn to your business.
Creating content and editing theme is easy with this theme and that's exactly how it should be, so that you can focus on what else is important on your site.
Replicate any of our starter sites on your site with just single click. Then, replace everything with your original content to make it yours.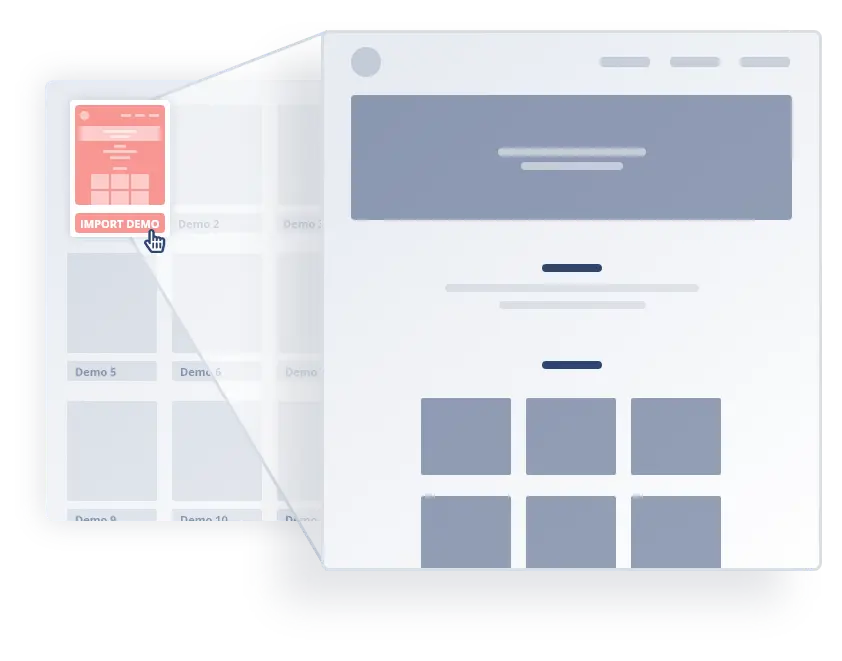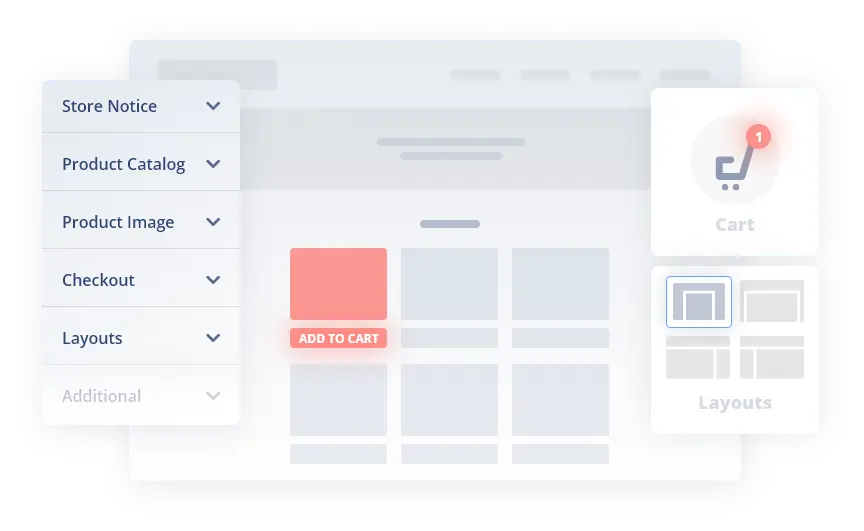 Esteem is fully compatible with WooCommerce, so you can start selling if you want to. We have gone one step further to add awesome features that help you to create well managed store.
Compatible with popular page builders to create any layout that you want. All compatible with following popular page builders.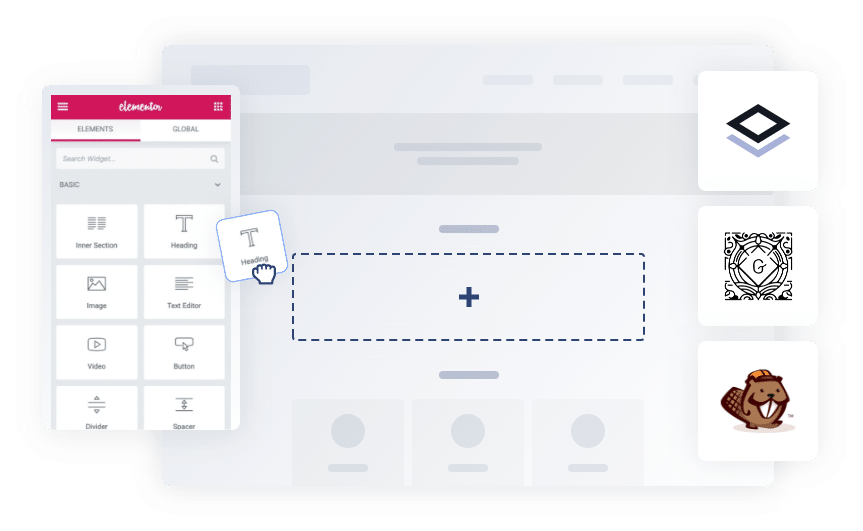 Ready to Import Starter Demos
We know every user has a different need. So, we invested countless hours to create different starter templates. Start with one of the ready-made templates for your next project.
Testimonials by real Esteem theme users
Don't take our word for it. Read all the latest ratings and reviews provided by real website owners.
Exemplary support for a GREAT Theme!
Talk about "above and beyond the call of duty", the support for this theme was … well, exemplary to say the least!
I can honestly say that I have NEVER received this quality of support … and from a freebie ta'boot.
You can guess that I will be recommending the "paid for" version of this theme really soon. This charity site can only afford so much right now. Going forward, this will be money well spent. Thank YOU ThemeGrill!
@Trible (WordPress User)
A brilliant responsive theme
This is an excellent theme that does just about everything that we hope for.
It's responsiveness is brilliant and by using the Esteem theme we have brought our website into the modern age.
This version of the site has only been live for two weeks so it is still developing as start to sort out the SEO as use adwards after we got a Google Adwords charity grant.
A big thanks to all at Themegrill
@coquetshorebase (WordPress User)
Excellent theme, super user friendly
The theme functionality is very clear and straightforward, so I was able to change my website to this theme with ease.
Best of all was the superb support. I have had other pro themes where support was slow to non-existent. These guys at Themegrill respond quickly and provide css to tidy any loose edges or glitches the theme might present-believe me, without a knowledge of css this is like gold dust.
Thanks again, super happy!
@candoco2 (WordPress User)
Esteem Pro is one of the best themes we have used. The design and options make it really really easy to adapt to business needs. Adaptive and responsive, with great out of the box controls!
The support from Theme Grill really sets them apart, great support, very helpful!
@shaun7007 (WordPress User)
More Reasons to love Esteem
Besides amazing performance and easy customization, there are many reasons to consider Esteem theme. We have everything that your site needs.
Friendly Dependable Support
All support queries will be answered within few minutes to hours time. You can use forum, chat or support ticket to ask support queries.
Beautifully Designed Themes
We have a team of best theme designers and we are dedicated to make your sites beautiful and stand out in the crowd.
We're so confident that you will love our themes and we're offering 14 days 'No Questions Asked' refund policy. So, give our pro themes a try.
Professionally Well Coded
We follow best WordPress and security standards. So, you can be at peace while using our WordPress themes.
Theme is mobile friendly. Adapts automatically when viewing on iPhones, iPads, and other small hand-held devices.
With footer editor option you can remove or change footer copyright info text as you like. Easily change it from theme customize section.
Supports sticky menu. This ensures that your visitors can navigate your site easily regardless of their position on the page.
Our themes are translation ready. If your language is one of those which is written from Right to Left. No worries at all, our themes are RTL ready as well.
Our themes are well documented and explained on layman's term with step by step guidance which will help users to kick-start their beautiful site in no time.
Start Creating with Esteem
Join 8,000+ website owners who build better sites with Esteem.