Wondering how to disable WordPress registration? Do you want to remove the register link from the WordPress login page? If so, in this article, we'll be guiding you to disable new user registration on the WordPress site.
When you're using the WordPress platform, everything is easy. Even disabling WordPress registration isn't a difficult task. In fact, you can do it in a matter of minutes without touching a single line of code or installing an additional plugin.
Wondering how? Do read the article till the end to find out.
Before we jump directly into how you can disable WordPress registration, let's first look at why you may want to disable WordPress registration.
Why Disable WordPress Registration?
It's easy to find WordPress login URLs for most sites because the default login page URL is either yourwebsitename.com/wp-admin or yourwebsitename.com/wp-login. One can access it instantly and register themselves on your site. Also, many bots are designed to look for the registration form and fill it out.  
The spammers can get your WordPress site's "Register" link, even if you change the default WordPress login URL. Until you don't remove the register link, it's not a big deal for spammers.
Besides bots, if you don't want any random user to register themselves on your WordPress site, it's wise to remove the register link from the WordPress login page. This spam user registration on your WordPress site can harm your site, including the database.  
In addition, you may disable WordPress registration if you no longer want to add a new role or new user to your WordPress site.
Disadvantages of Disabling WordPress Registration
While you might want to disable WordPress registration for several reasons, you should also be aware of the drawbacks you might face. Below we've mentioned some shortcomings that occur after disabling WordPress registration:
Users can no longer register and access the content that might require registration
You can no longer add users and assign new user roles like Author, Contributor, or Subscriber
Doesn't allow the user to post a comment or perform any other activities on your WordPress site
Apart from these, there're also other downsides that your site might face when you disable new user registration in WordPress.
With that said, now let's look at how you can disable WordPress registration.
---
How to Disable WordPress Registration?
Below, we've mentioned the steps that you can follow serially to disable WordPress registration successfully:
Step 1: Login into Your WordPress Dashboard
Start by logging into your WordPress site's dashboard. If you haven't changed your login page URL, visit by adding "/wp-admin" or "/wp-login" at the end of your domain name. Otherwise, enter the custom login URL you've added instead of the default URL.
Now, enter the username or email address and password in the respective fields.
Then, hit the Log In button, which directs you to the WordPress dashboard.
---
Step 2: Uncheck Membership Option
Next, find Setting on the left side of your dashboard and navigate to Settings >> General
It redirects you to the General Settings page. The page has several options you can explore, but for now, scroll down to find the Membership option.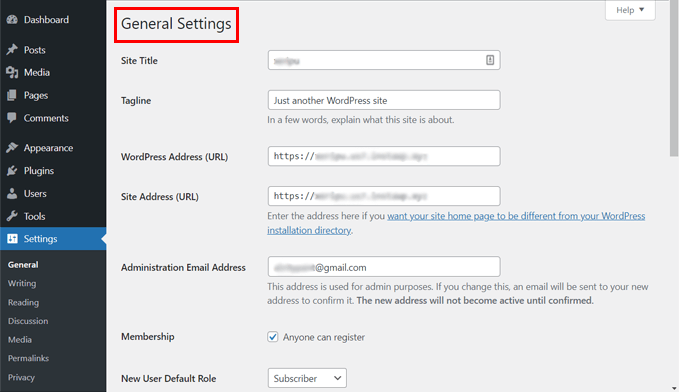 The Membership option allows you to open your WordPress site for new user registration. Users can easily create an account on your site if the option is enabled.
So, uncheck the Membership option that says Anyone can register to disable WordPress registration on your site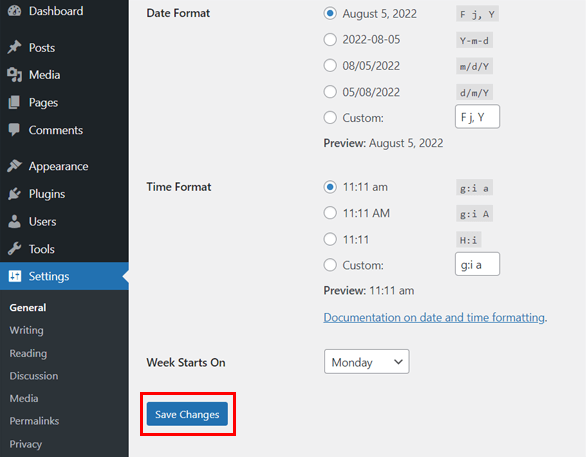 Once done, hit the Save Changes button.
---
Step 3: Check for the Confirmation
As you've disabled WordPress registration, you should double-check to see if you've removed the register link from the WordPress login page. So, to check for the confirmation, log out of your WordPress site by hovering on the top-right corner that says Howdy, admin name, and click on Log Out.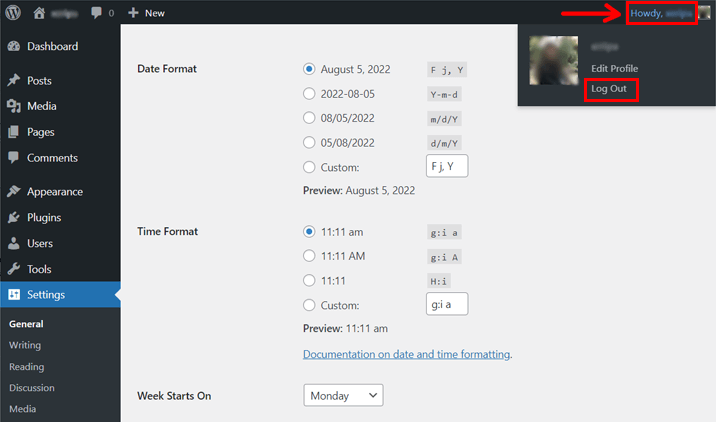 Now you'll be automatically redirected to your login page. Here see whether or not there is the option for Register.
The WordPress login page would display Register, as shown in the image below if you failed to disable WordPress registration. If you don't find Register, you've successfully disabled new user registration in your WordPress site.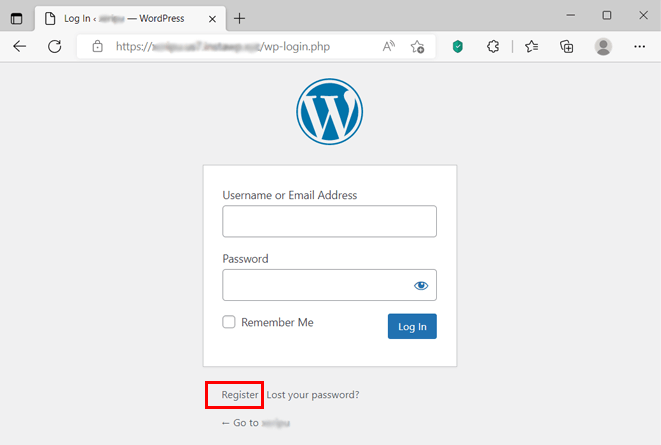 That's all! Isn't it easy?
---
Wrapping It Up!
That was a quick tutorial on how to disable WordPress registration. We're confident you can now easily remove the register link from the WordPress login page. But before you disable WordPress registration, be sure whether you require to register users on your site or not.
Don't hesitate to contact us through our comment section if you still have any queries. We'll be more than happy to help you.
Learn more about such guides on WordPress through our blog page. We've interesting articles like how to create a multi-column form in WordPress, how to show random posts in WordPress, and so on.
Also, you can follow us on social handles: Twitter and Facebook, and get notified of every new article we publish.